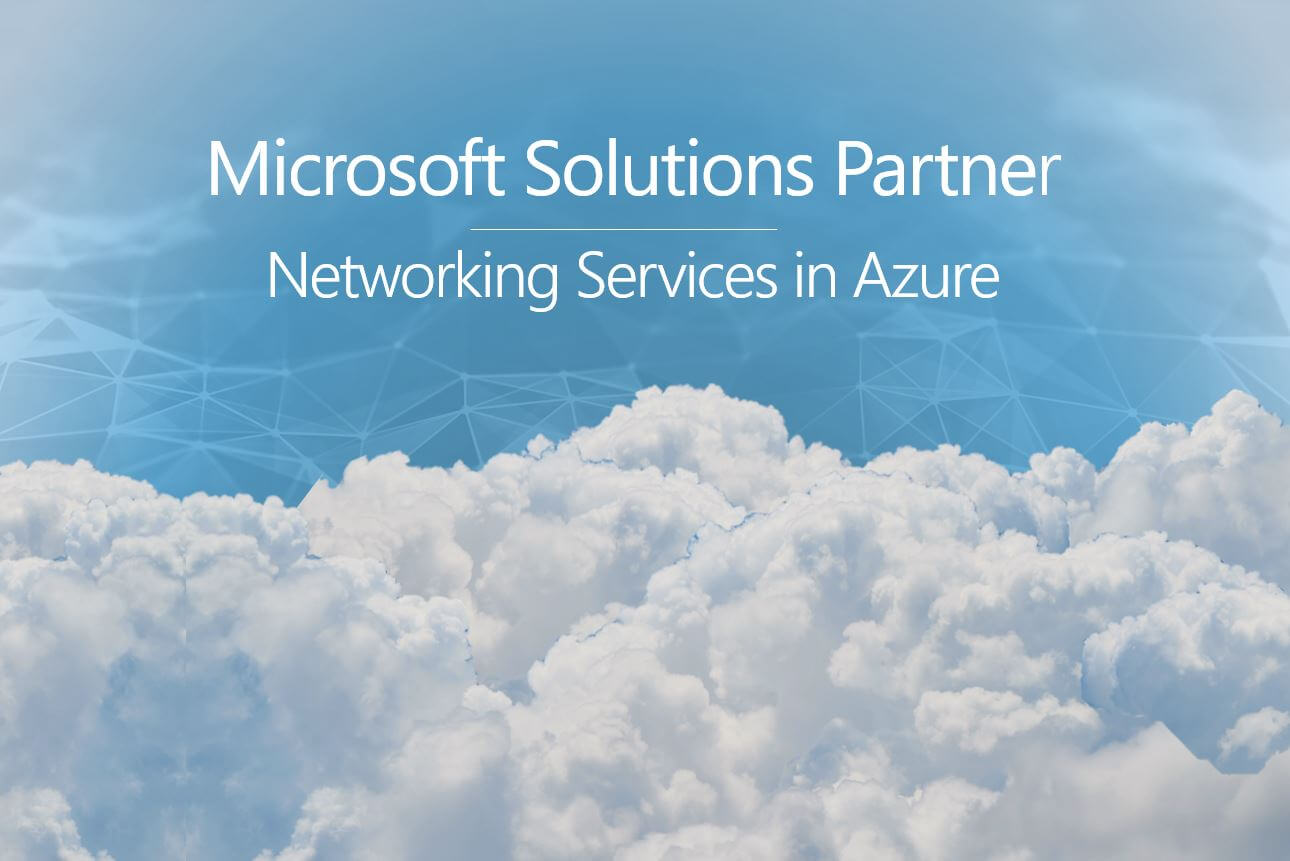 Microsoft Partner Expands upon Recently Earned Azure Infrastructure Designation with Networking Specialization
December 16, 2022—Denver, CO—PEI earned Microsoft's Networking Services in Azure advanced specialization to complement the Azure Infrastructure designation the Microsoft Partner earned just last month. Microsoft's advanced specializations demonstrate a partner's extensive knowledge and experience in specific areas that fall under already-earned partner designations.
In October, Microsoft changed their "Microsoft Partner Network" to the "Microsoft Cloud Partner Program." With this change, Microsoft ditched their previous silver and gold competencies, and replaced them with six partner designations, though many of the advanced specializations remain the same. Previously, the Networking Services in Azure specialization required the Gold Cloud Platform competency. Within the new Cloud Partner Program, this specialization falls under the Azure Infrastructure badge.
PEI demonstrated a broad range of skill and ability related to the successful migration of infrastructure and workloads to Azure to obtain the Azure Infrastructure designation. However, the specializations do not measure a broad range of knowledge, but rather a partner's in-depth capabilities of a specific solution area. The Networking Services in Azure specialization showcases a partner's ability to successfully design, implement, operate, and optimize network architecture, cost, and security. Essentially, partners with this cloud specialization are highly skilled in implementing cloud networking solutions.
To earn the Networking Services in Azure specialization, Solutions Partner for Infrastructure (Azure) badge holders must meet requirements that include advanced knowledge and passing a third-party audit. Partners prove their knowledge through technical certifications. The Networking Services in Azure specialization requires three individuals to be either an Azure Administrator Associate or and Azure Solutions Architect Expert. PEI's engineers completed the tests to become Solutions Architect Experts. Once partners meet the prerequisites, they must pass a third-party audit that takes a close look at a provider's migration practices. PEI is part of Microsoft's Cloud Solution Provider program, and is constantly looking for new ways to improve their cloud services. Just last year, the Microsoft Partner released their Azure Optimization Service which helps small to mid-size businesses right size their cloud resource consumption.
PEI's President and CEO, Tim Krueger, spoke about this new specialization, stating, "We are excited to announce this new specialization. It is reflective of the time we've dedicated to fine-tuning our networking services to ensure we're providing our clients with the best-of the best." Vice President, Jacob Eker, followed up on Krueger's statement, "It also showcases our engineering talent and the time our team has dedicated to advancing their knowledge in Azure to deploy the best solutions for our clients."
Since October, PEI has been quickly adding Microsoft Cloud Partner designations to their portfolio, and it is anticipated they will continue to do so in the new year. PEI's efforts will also go towards earning more specializations to prove their refined knowledge throughout Azure's many workloads.
About PEI
Since 1988, PEI has grown into a top Microsoft IT Consultant. With more than 30 years' experience deploying advanced engineering solutions centered on collaboration, cloud computing, networking, cyber security, and Managed Services, we help local and national businesses use technology to solve their business problems and are committed to driving digital transformation for small and midsize businesses.