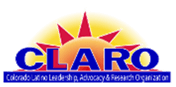 Colorado Latino Leadership, Advocacy & Research Organization

"Thank You So Much For Your Expertise, Wisdom, And Patience."
"Thank you so much for your expertise, wisdom, and patience.  Your complete transparency and efficient resolution of issues made the remote consultation a completely enjoyable experience.  As an organization, we sincerely appreciate that you are willing to donate your time to help us continue to support our community efficiently and with up-to-date software.
Speaking as a customer, I was thoroughly impressed with PEI's commitment to treating customers with respect and integrity. Speaking as a staff member of a non-profit organization, Myke and PEI offered expert advice and sustainable solutions to help us increase our productivity and thereby improve the level of services we are able to offer to our community without breaking the bank. "
Kara Birnbaum, Program Coordinator, CLLARO
Double Eagle Hotel & Casino

"It Was Our Pleasure To Work With PEI"
"It was our pleasure to work with PEI to refresh our email and Active Directory servers. We went from Server 2003 to Server 2012 R2 and Exchange 2016.  The work was handled by PEI engineer Lucas Guth and other PEI staff who did an excellent job.  As a result, the project went much easier than we thought it would.
The PEI staff are very professional and capable and I would have them assist us with any future projects we may have.  Well done PEI!"
Terry Colbert, IT Director, Double Eagle Hotel & Casino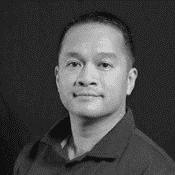 "PEI Has Come Through For Us Time After Time!"
"[PEI], I just want you to know how grateful we are to have PEI as a partner and also send a special thank you out to Jake and Myke for their assistance.   We would still be dead in the water without their help.  PEI has come through for us time after time!
I'll be reaching out to you to extend our support coverage to include Office 365 Cloud support, as our contract with another partner expires. Thank you!!!"
James Doung, Sr. Systems Engineer, Hunter Industries 
"I Would Highly Recommend [PEI] To Support Your Business"
"PEI has been our IT Service Provider now for 1 year for our company Resolute Industrial. I would highly recommend them to support your business from software, hardware to infrastructure and networking. We were a new company just starting up 12 months ago and PEI did an exceptional job in getting us running with all the complexities of getting switches, firewalls, Office 365 as well as Skype for Business supplied and working within 4 offices. PEI as a company is also willing to think outside the box where a roadblock occurs and the standard reply of other companies would typically be "no we and the software cannot supply what you are looking for." Within the business they are also very good at jumping to resolve issues when they are really critical and resolution is required as soon as possible."
Soulby Jackson, VP Operations & Market Development, Resolute Industrial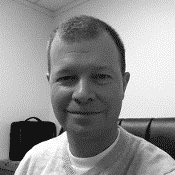 "

[PEI's] Commitment To Helping Us Implement Technology Efficiently Never Stops

."
"From our initial contact with PEI every team member has acted in a responsible, knowledgeable and caring manner. They took the time to understand our business needs and in our case helped refresh our infrastructure with new, proven technology. They use an industry standard / best practice approach which is critical with the number of options IT departments have these days. PEI has become an extension of our current IT department and their commitment to helping us implement technology efficiently never stops."
Todd Chapman, Technology Manager, Ultimate Hydroforming, Inc.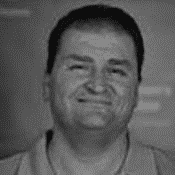 "Working With [PEI] Has Saved Our Company A Great Deal Of Time And Money…"
"We've worked with PEI to update our technology through many key initiatives over the years, from networking, application and server migrations in Exchange, SharePoint, Teams and the rest of the Office 365 on-prem environment to Azure and the Microsoft 365 cloud. The staff at PEI maintain a high level of professionalism and experience, from the sales staff to the project managers and engineers. Our team has the highest confidence in them to help plan and execute projects and they have never let us down! I think one thing that separates PEI from a lot of other Partners in the area is how well they retain their highly-qualified staff. PEI continues to demonstrate expert proficiency in the projects they agree to take on. Working with a vendor with so much experience and expertise has saved our company a great deal of time and money and has allowed us to execute our IT initiatives with little to no downtime and few unexpected issues."
Seo Tapia, Executive Director, Information Technology, National Cattlemen's Beef Association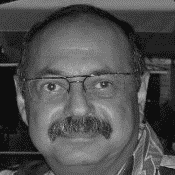 "We Would Highly Recommend PEI."
"We have been working with PEI for many years, on many projects. When it comes to technology they are on the lead. PEI engineers are always on top and leading the way to the edge of the technology, they are very professional, friendly and getting the job done to our satisfaction. We would highly recommend PEI."
Nassef Tewfik, Director of Information Technology, Johannessen Trading Co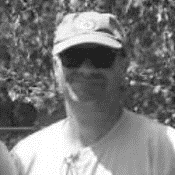 "I Cannot Recommend PEI Highly Enough For Any Technology Need."
"I have worked closely with PEI for some time now. PEI's staff is extremely knowledgeable and takes the time to understand their customer's needs. PEI consistently develops and implement cost effective solutions to improve and support our infrastructure. PEI has a very skilled group of technical engineers who have resolved every issue I have thrown at them, from simple to complex. I cannot recommend PEI highly enough for any technology need."
Chris Walsh, Information Technology Manager, AAA Colorado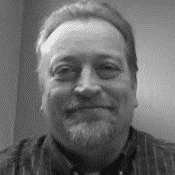 "PEI Is Our Most Valued IT Partner."
"PEI is always available to our 24/7/365 operation. That availability is essential to us. PEI has helped us solve several errors that were halting our production. PEI solved them in short order. Additionally, I wanted to mention that PEI has always been ethical and trust worthy in their dealings with us. That is a critical factor for most businesses. Because of their availability, technical skill-set and trust PEI is our most valued IT partner."
Wade Williams, Director of Information Technology, BRIDGE Healthcare Partners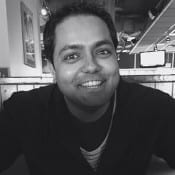 "PEI Was Exactly The Type Of Support We Needed…"
"PEI was exactly the type of support we needed to get our aging Exchange and Communicator environment up to the cloud onto the Office 365 platform. They were fair in pricing, very considerate of ensuring our success for this engagement, including key management visiting our offices to provide a partner-level relationship than a mere statement of work-based relationship, and met some pressing timeframes on our side to get the project completed in a smooth, communicative, and highly collaborative style. Cheers guys!"
Jee Grover, Director, Global Technology Services, GHX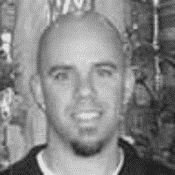 "We Have Directly Benefited As An Organization Because Of Our Partnership With PEI…"
"I've worked with PEI on a number of different projects over the past few years, and I have gotten to know several members of their talented team quite well. I remain amazed at just how easy it is for PEI consultants to quickly identify and tackle our challenges. I am equally impressed by the company's leadership and business philosophies. They truly are a leading organization – and not just in the IT field. Their customer service is excellent. Technicians are very knowledgeable and friendly, and always finish the job to our satisfaction. They have very little technician turnover which makes service calls very efficient. We have directly benefited as an organization because of our partnership with PEI, I would highly recommend them."
Travis Morrison, Director of Information Technology, New Belgium Brewing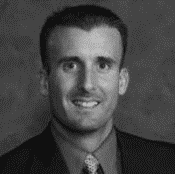 "Bottom Line, PEI Walks The Walk."
"You will not make a bad decision in going with PEI. Particularly for an Office 365 conversation, they are best we have found (and we spent a lot of time looking around). Others will tell you that they can do this or that, but when you push them on questions, it is clear they are guessing. That is not PEI's model. If they don't know, they will tell you and then find an answer. But, there is not a lot they do not know about O365. PEI uses O365 daily, so they see it from all sides and use cases. There are others out there who claim to be implementers, but they have not converted themselves. Bottom line, PEI walks the walk."
Rob Foster, VP of Operations, Aspect Management Corporation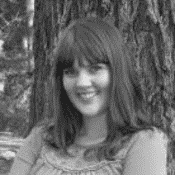 "The Value That PEI Offers Certainly Outweighs The Cost."
"[PEI's] customer service and response time are much better than the other IT companies we have worked with in the past. We know that if we have a problem that needs to be solved PEI will be responsive and helpful. It has been very helpful and reassuring to know that PEI is a resource we can use if we have a problem and cannot find the solution on our own. The value that PEI offers certainly outweighs the cost."
Kasey McWilliams, Marketing Manager, M&E Painting
"I would have no problems contracting with PEI again, and I encourage others to do so as well."
PEI assisted with our Domino to Exchange migration. They were easy to work with and made themselves available at a moment's notice. I was very comfortable with their level of technical knowledge, and I never had the "I really don't think this guy has a clue what he's doing" feeling that I've had with other vendors over the years. The project went smoothly and on schedule, which was another surprising change of pace for me. We enjoyed the experience with PEI enough that we contracted them to implement SCCM at our facility as well. Again, they were professional, knowledgeable and delivered on time. The fact that I've come to loathe pretty much everything about SCCM is not a reflection on PEI, but rather my daily growing contempt for the bulky and needlessly cumbersome product that is SCCM.
Two years after the Exchange implementation, I still call the techs that helped me implement it to pose idiotic questions to them, and they've yet to tell me to go pound sand (as I would likely have done were the rolls reversed). I would have no problems contracting with PEI again, and I encourage others to do so as well.
Ellis Grub, Transmontaigne

"Overall very happy from start to finish."
"Willingness to help. PEI went above and beyond my expectations to make sure the end product was correct and fully functional.  A bit pricey for my small company. Helping me be prepared with all prerequisites would have saved a lot of time.  Overall very happy from start to finish."
BJ Stuhlsatz, CattleFax