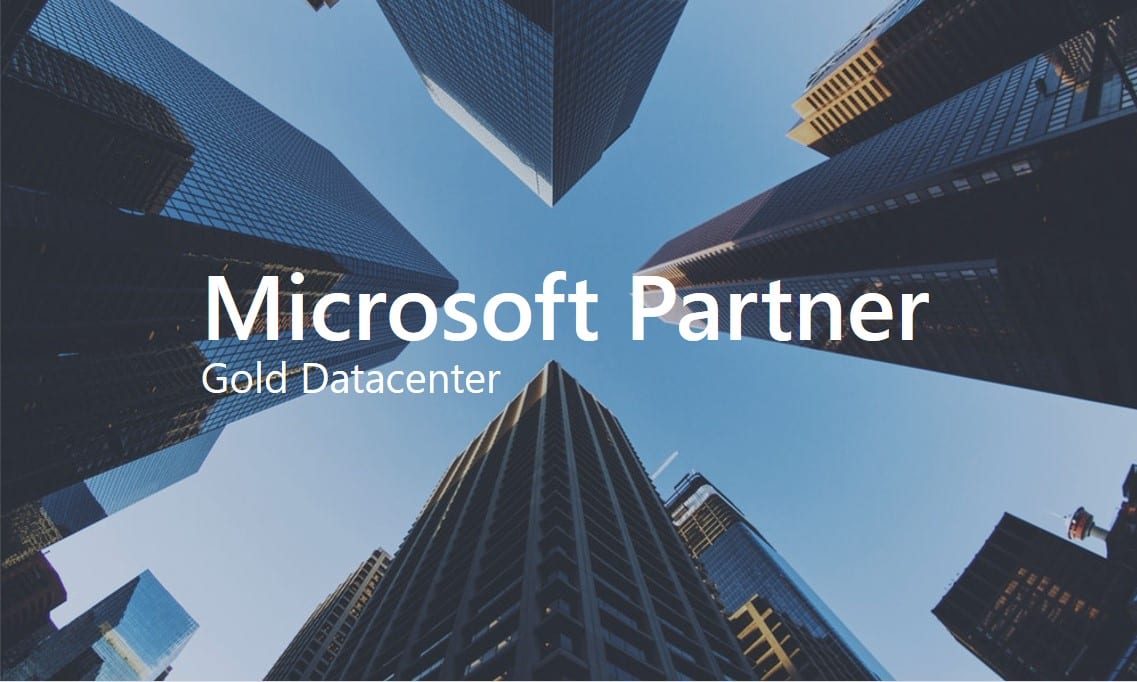 FOR IMMEDIATE RELEASE
Contact: Adam Lee
Company: PEI
Address: 5435 Airport Blvd., Suite 106
Boulder, CO 80301
Telephone Number: 303-786-7474
Fax Number: 303-786-7822
Email Address: Adam.Lee@pei.com
Website Address: pei.com
PEI Celebrates 5th Gold Competency, Rises to Top of Microsoft Gold SMB Partners
BOULDER, CO, March 22, 2018 – Performance Enhancements Incorporated (PEI), a leading Microsoft Gold Partner in the US, today announced that it has achieved its fifth Microsoft Gold Competency: Gold Datacenter. With five gold certifications, the family-owned IT consulting firm based out of Boulder has established itself as a leader in delivering the highest quality Microsoft Solutions and demonstrate the commitment to meet the evolving business and technology needs of Microsoft customers in today's constantly changing business landscape.

The Gold Datacenter competency indicates PEI's established expertise in delivering Microsoft System Center solutions, helping clients transform their datacenters to become more flexible, scalable, and cost effective through hybrid solutions that bridge on-premises and the cloud. As a Gold Datacenter Partner, PEI is also now eligible to receive Microsoft funding toward System Center deployments for its clients.
PEI was recently rated a top 200 Microsoft Partner across the United States for the second year in a row by Redmond Channel Partner and months ago announced its goal of attaining 6 Microsoft Gold certifications. As one of the only Microsoft partners in the SMB space with the ability to achieve this goal, PEI has distinguished itself through best-in-class capabilities and extensive Microsoft expertise.
Over the last 30 years, PEI has delivered over seven thousand successful IT projects across a wide range of industry segments including financial services, healthcare, education, manufacturing, and professional services. PEI specializes in the longevity of client relationships where each customer, large and small, is vital to PEI's success. They consider all of their clients to be "lifelong customers" whose satisfaction is PEI's mission and guarantee.
"This Microsoft Gold Partner Level showcases PEI's expertise in and commitment to today's changing technology market and demonstrates our deep knowledge of Microsoft and its products," said Tim Krueger, President of PEI. "We plan to accelerate our customers' success by serving as top Microsoft advisors for their business demands and continuing to be at the forefront of technology trends."
"By achieving a gold competency, partners have demonstrated the highest, most consistent capability and commitment to the latest Microsoft technology," said Phil Sorgen, Corporate Vice President, Worldwide Partner Group at Microsoft Corp. "These partners have a deep expertise that puts them in the top 1 percent of our partner ecosystem, and their proficiency will help customers drive innovative solutions on the latest Microsoft technology."
About PEI
Since their move to Colorado, PEI has grown into a multimillion dollar company serving customers across the United States. By partnering with industry-leading companies such as Microsoft, Cisco, and Polycom, PEI enables their clients to realize the competitive value of technology solutions that drive real business results. Along with Microsoft's Gold Datacenter certification, PEI also has Microsoft Gold Competencies in Windows and Devices, Cloud Platform, Cloud Productivity, and Communications, as well as multiple Silver competencies, making them one of the top Microsoft partners in the United States.
For more information, please contact:
Adam Lee, PEI, (303) 974-6829, adam.lee@pei.com