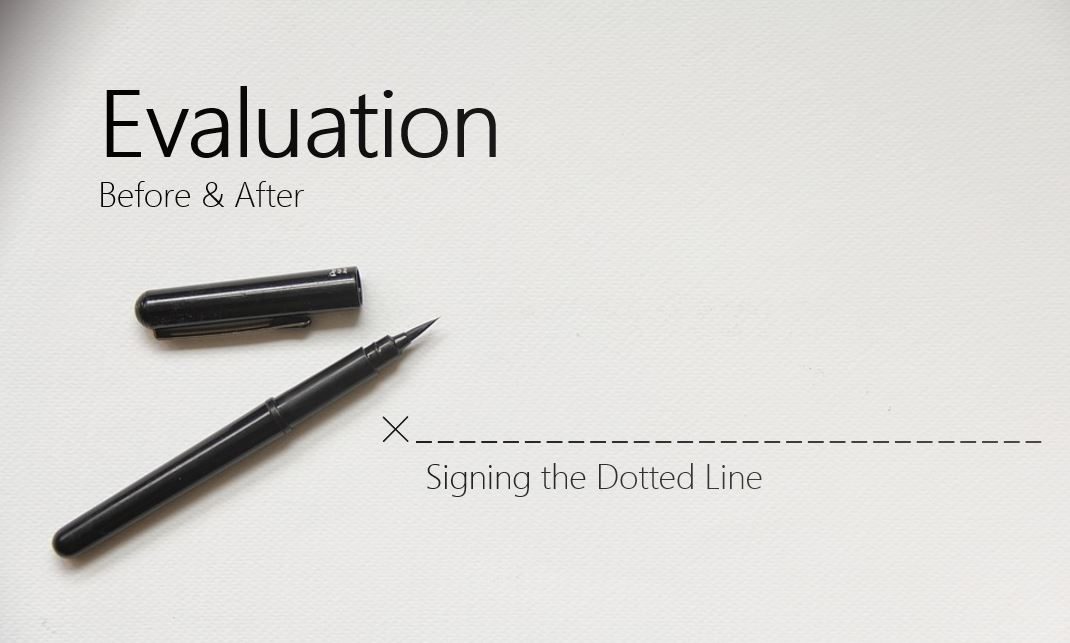 Are you looking for a managed services provider (MSP) but don't know how to proceed with confidence? Before signing a contract, take a few steps back and consider how your potential MSP will serve your organization. This entails conducting a comprehensive MSP evaluation prior to working together, which will ensure your business ends up in good hands. 
And if you've already signed a contract but you're unhappy with your choice? There are ways to break the agreement. Before proceeding, though, it's wise to conduct a thorough assessment, so you don't end up with another inadequate provider. 
Once you're working with an MSP you like, it's also wise to conduct periodic evaluations to guarantee your organization is always getting the attention it deserves. Managed services are not a set-it-and-forget-it type of deliverable. Scrutinizing your provider before signing on the dotted line and then at various stages thereafter will ensure you're receiving everything you need—and that you're not paying for anything you don't. 
Wondering how to evaluate service providers at every step? You've come to the right place.
What You Should Ask Yourself So You Can Conduct an MSP Evaluation
We already have a list of 12 key questions to use when performing the evaluation of service providers, but we understand each business has different needs. Some of these needs are more specific than others, and it's important to determine your own before proceeding.  
When evaluating the MSP, here are the biggest considerations to keep in mind to ensure you ultimately end up with the perfect provider. 
Question 1: Does your organization have a large number of Mac computers?
Many MSPs are built around Windows, as it is the preferred professional platform. However, organizations that have design and specialty divisions are typically running Macs. If this sounds like your business structure, make sure your MSP can cover and service them.  
Question 2: What technologies does your MSP need to support?
If you have specialty applications that are central to your operations, you'll want to make sure any potential MSPs are able to work with them. These specialized MSPs may come at a higher price, or more general MSPs may charge extra for time with a highly specialized engineer who is equipped to work on the applications for you. For instance, many healthcare offices run Compulink and will need a provider who can service and manage it.  
Question 3: What can you live with in terms of response time from an MSP?
Response time can be a big cost differentiator. If you need a live body to answer the phone immediately every single time, you'll find yourself paying much higher prices. Most MSPs have a ticketing system in place where you send an email with an issue, and they have SLAs on how long it takes them to respond. 
Question 4: What type of after-hours support do you need?
If you are looking for 24/7/365 end-user support (fully outsourced IT), you are going to be paying a much higher rate than if you are looking for only 24/7/365 systems support (co-managed IT).  
The difference is MSPs that only cover support systems are responsible for consistently monitoring and performing administrative tasks on these systems to ensure they're running properly. If any systems go down, their engineers will be alerted immediately and jump in to ensure it's fixed. 
However, this group of processes and tasks takes considerably less time than fielding frequent calls for password resets or similar end-user issues, which is why fully outsourced IT plans tend to cost significantly more depending on how many users you have. 
What Plans Do MSPs Offer?
Each MSP is different and therefore offers different packages. When conducting an evaluation of service providers, it's imperative to take the time to research the possible plans, so you can decide which provider best aligns with your needs. Unsure of what the different packages include? Contact the provider's sales team to make an informed decision.  
Let's take a look at the plans PEI has, so you can see what various offerings look like:
Fully Outsourced Plans
Fully outsourced plans are a good fit for businesses that need help managing end users. Whether you don't have an internal IT team or your IT team could use some help, a fully outsourced plan gives you access to your MSP's help desk engineers to assist with any help desk questions.
Although these plans are typically priced per user, they often include administration and management for your infrastructure, network, and security practices. PEI offers three fully outsourced plans that become more security-conscious and proactivity-focused the higher they go.
Co-Managed Plans
Co-managed plans are similar to fully outsourced plans in that they include administration and management for your infrastructure, network, and security practices. What sets these plans apart, however, is that they don't include any support for end users. This cuts down on costs and makes co-managed plans a good option to pair with an internal IT team.
Application Management Plans
This plan is a good fit for businesses that have an internal team to manage day-to-day IT operations but could use some assistance with one or more advanced or specialty pieces of their IT environment. These could be your VoIP System, your network, your cloud infrastructure, or a device management application like Intune. Working with an MSP means you have access to expert engineers who can help you get the most out of these specialty apps or services.
What To Do If You Picked the Wrong Provider
The process of evaluating your MSP is continuous. You want to make sure you are always getting the services you pay for. If you went through your checklist and vetted each MSP, you can usually be assured you selected the right provider for your company.
But, what happens if you're already in a partnership with an MSP and you aren't sure if they are the right one for you? How do you know if it's time to leave? Here are a few things to look for when determining if it's time to call it quits with your current MSP:
Service Breakdown:

If the services your MSP provides are no longer (or never were) satisfactory for your business, then it's time to move on.

Communication Breakdown:

If you feel like the communication between you and your MSP is lacking, that could be a sign that they aren't the right provider for you.

Lack of Cybersecurity and Backup Plans:

If your MSP has not discussed an internal plan of security as well as their own security practices, it's time to find another provider.

You've Outgrown Them:

Sometimes, your MSP just isn't ready to scale with your organization. If you're growing too big and your MSP can't catch up, it's time to look for a new provider.
If these issues plague you, it's time to break your contract and move on to a provider that will have your company's best interest in mind. When deciding how to break your contract, start by looking at the original document and see if your MSP is holding up their end of the deal.
Remember, Evaluate Every Step of the Way
To get the most out of your managed services provider, you must conduct an MSP evaluation at every stage of the professional relationship. Before signing on the dotted line, you should ensure they can meet your needs and will provide substantial benefit to your company in the process. Careful evaluation on the front end will reduce the risk of having to break the contract and move on later. Then, after you've signed the dotted line, you're going to want to ensure the MSP is holding up their end of the agreement. If not, it may be time to break up and move on.