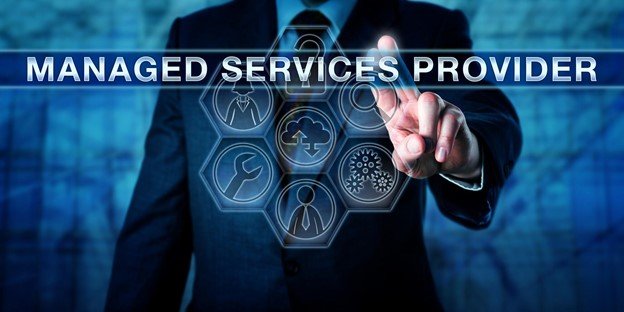 About 6.85 million accounts are hacked every day. That's 158 every second. If you want to protect your business, it's time to consider hiring a managed service provider (MSP).
With managed IT services in Denver, you can protect your customers and your brand. An MSP can set your business up for lasting growth without the fear of getting hacked, improve your team's overall productivity, and in turn boost your ROI. 
On the fence about adopting managed IT services? Here are seven reasons you shouldn't wait! Discovering the benefits of a managed services plan can help you make a better-informed decision about your business. 
1. Focus on Your Business
Many businesses still use the outdated break-fix method. They wait until an IT problem halts their operations. Then, they set down everything to diagnose and fix the problem. If you're still using the break-fix method, you might struggle to focus on what matters: your business. 
Continuing to use the break-fix method can leave you vulnerable to hackers and ransomware. With an MSP, an IT specialist will review your current infrastructure, pinpoint areas that cause downtime, and help you anticipate future problems so together you can develop a plan before those problems arise. By using a proactive approach, your MSP can safeguard your business so you can boost productivity and keep your team focused on current projects. 
Every small IT issue can have a big impact on your company's future, and if you're not focused on your business, you'll never grow. Don't let IT issues slow you down. Instead, consider looking for a local managed services provider who can help you develop a proactive approach to your business. 
2. Reduce Risks
Global cybercrime could cost as much as $6 trillion in damages this year alone. One hack can have a long-lasting impact on your business. In fact, 59% of shoppers will avoid a company that fell victim to an attack in the past year. Customers might struggle to trust you with their private information if your systems are vulnerable to hackers, and they may choose to trust a more secure business. If word spreads of an attack, your brand's reputation could plummet.
Any business, big or small, can fall victim to an attack. It's important to remain proactive instead of waiting for a hacker to target your business. Your managed service provider can recognize vulnerabilities in your current system and improve your defenses to protect your customers. If people know your systems are impenetrable, you might have an easier time retaining long-term customers.
Why leave yourself vulnerable to hackers when you consider the benefits of hiring a managed service provider? Your provider can help improve your current security, and help you mitigate potential risks.
3. Access to Experts
Do you know what improvements you need to make to your current IT infrastructure? Are people constantly wondering when the next round of upgrades will happen? Your managed IT services provider can help! 
If there's anything that gets in the way of productivity, it may be a lack of outdated hardware and software solutions. A consultation with your MSP where you make your goals and needs clear is all it takes. This initial consultation allows your MSP to offer their assistance on how to best attain your desired outcomes. 
Many MSPs offer vCIO services which takes you past the initial consultation. This consulting service will help you build a roadmap for your IT and see how it fits into your business strategy. With the right managed services provider, you will never feel in the dark about the next steps for your technology. 
When choosing an MSP, look for a team with experience, training, and certification. You can then leverage their experience for customized solutions. 
4. Reduce Downtime
If you're still using the outdated break-fix method, your team can experience unnecessary downtime, and every second of downtime can impact your productivity. If your team isn't productive, it impacts your ROI and output. 
ITIC's 2020 Global Server OS and Hardware Reliability Survey found that one minute of downtime from each server lost cost the majority of surveyed businesses $4,998. This adds up $300,000 lost for one hour of downtime. That's a hefty cost for any business to incur. 
Hiring a managed services provider can boost your team's productivity by removing the trial and error troubleshooting steps. Rather than troubleshooting IT issues on your own, you can rely on your MSP to get your business back up and running before you know there is a problem. A team that uses remote monitoring and management services will be ready to respond right away when there is an issue. Their fast response times will ensure your business stays running and save you from costly downtime. 
5. Remain Compliant
More than avoiding the occasional fine, remaining compliant can help you safeguard your business and customers. When they know their IT provider is up to date with regulations, businesses are less likely to get fined by government officials for noncompliance.  
For example, if your company needs to be HIPAA or FERPA compliant, you need to ensure your MSP is also compliant to avoid fines. However, when your provider is compliant with requirements that you need to meet, it can take a load of stress off your back.  
Think about it – a single violation could cost tens of thousands in fines! 
Contact managed services providers like PEI today. It's time to let your MSP take care of all compliance issues so that you don't have to worry about costly penalties or violations any longer. 
6. Keep Up With Trends
Did you know that new IT trends, technologies, and software pop up throughout the year? If your business is falling behind with these changes, things may go downhill for you.
If you fall behind, your customers could take notice and decide to switch to a competitor's business as they can see that your company is outdated. It does not have to be like this!
Managed IT services like PEI are here to help businesses such as yours remain up to date on all markets introduced through technology development. When this is the case there will never come a time when customers decide to move onto another business because they feel their needs are not met by an old school approach.
7. Control Costs
You don't need to hire a full, in-house IT team when you can outsource to cut costs. Outsourcing means you can rely on the experience and expertise you need, when you need it. 
Your IT team will help you develop a managed services plan based on your distinct needs, so you won't have to hire or train a full team anymore. Instead, you can make adjustments based on your budget. Don't believe us? We've already broken down the costs of what it costs to build up IT internally as opposed to the annual cost of managed services.  
Outsourcing to an MSP is one way to help control your IT spending. 
Don't leave your company vulnerable to a cyberattack. Instead, consider these seven benefits of hiring a managed service provider in Denver. With an MSP at your side, you can boost productivity while protecting your business.
Eager to get started? We're here to help!
Get in touch with our team today for customizable IT services.