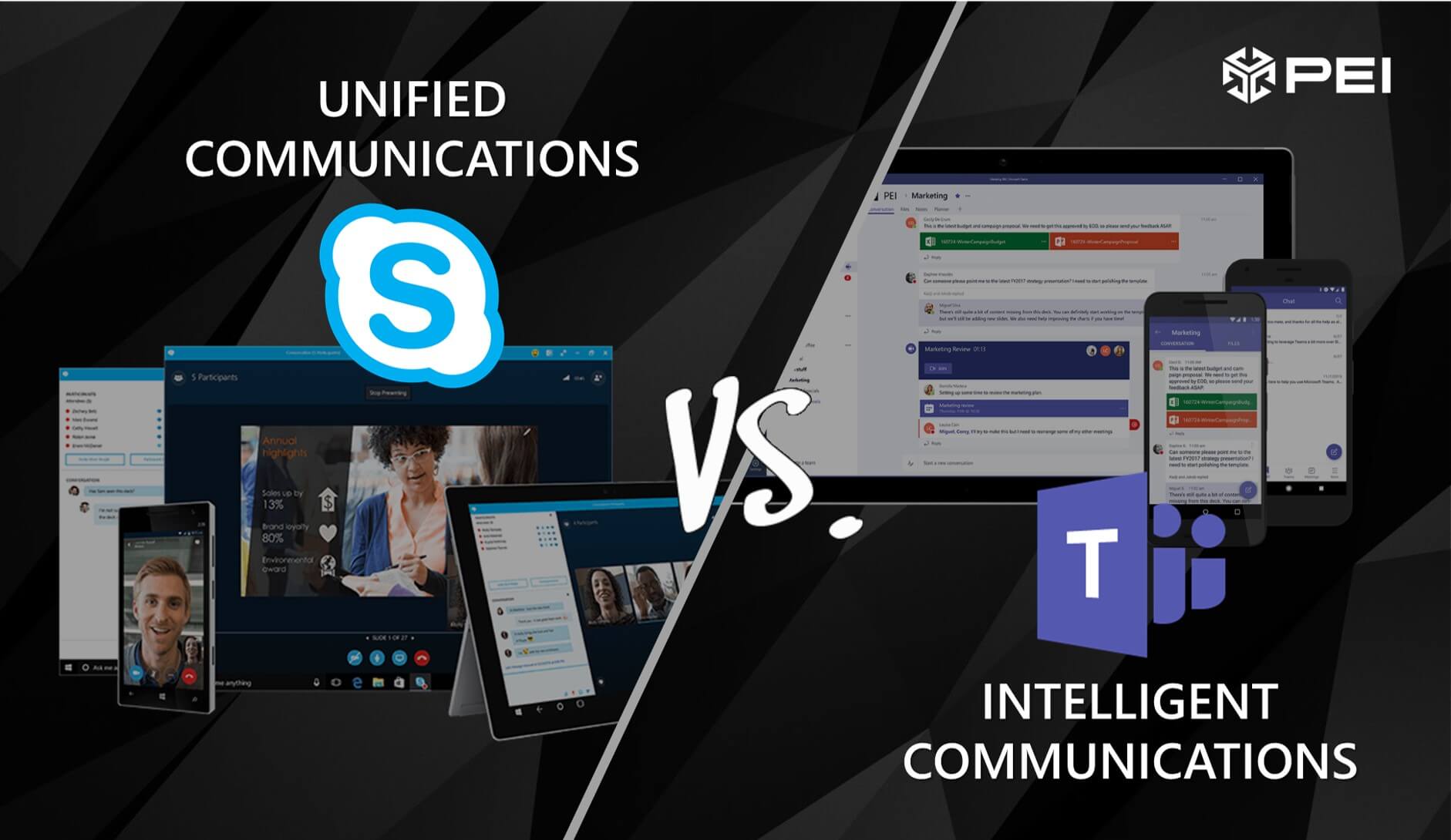 We're now seeing a distinction being made between existing Unified Communications and next-generation Intelligent Communications. I thought I'd try to add a little clarity to help define how we're evolving into Intelligent Communications.
For businesses pushing the communications edge, Unified Communications is what we know. It's a blend of several ways to communicate brought together by a single solution. Microsoft Skype for Business (formerly Lync), has provided this solution for years.  Skype for Business blends calling, video, instant messaging, presence and meetings via a single client.
Now, think of the next generation of Unified Communications. It's referred to as Intelligent Communications. Organizations continue to see more functional and physical distribution. Couple that with the broad array of technologies being used, and you can see where this needs to go. We need better collaboration and productivity despite the changing work environment. Intelligent Communications is the marriage of Unified Communications with business applications, workflows, and data. The driving force behind these add-ons is the improvements in application integration, artificial intelligence, and analytics.
Microsoft has been putting tremendous effort into the development of Microsoft Teams. They believe Teams will serve to better marry communications and collaboration with enhanced productivity. It's got a way to go, but it has also come a long way. When the full capabilities of Skype for Business are realized in Teams, it will be a powerful Intelligent Communications solution and will revolutionize how business gets done. Microsoft has always pushed the envelope, and will continue to do so. Any business looking to stay ahead of the competition will be well served to look carefully at Teams and understand it's transformative capabilities.
Tim Krueger, PEI