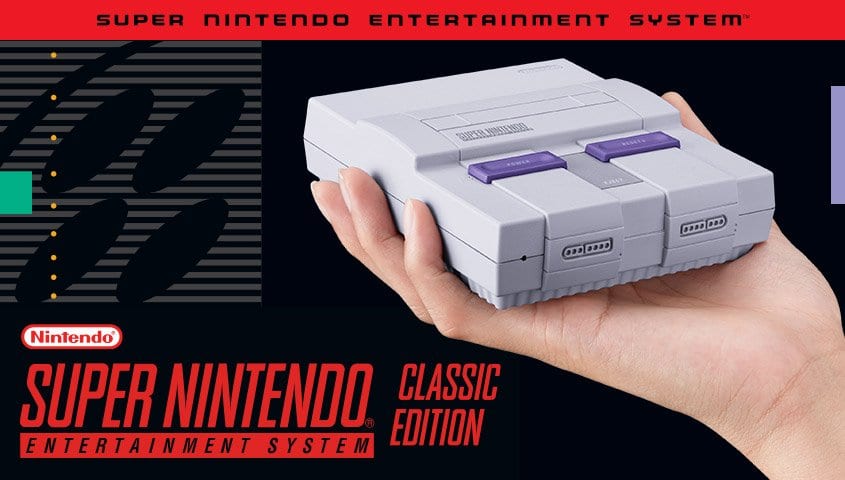 NES Classic Mini Finds High Demand for Nintendo in 2016
A little over a year ago I wrote my first blog for PEI regarding one of my childhood loves—Nintendo.  Last year, Nintendo attempted its rerelease of the original Nintendo Entertainment System (NES) and it turned out to be a much greater success than anyone, even Nintendo, had anticipated.  Over three decades since it was first introduced to the world, changing many lives and creating a new widely accepted hobby for kids of all ages, Nintendo revisited their original system and rereleased it in a miniature version of its former self with 30 built-in games.
Nintendo's plan at the time was to have these NES Classic Minis on shelves or endcaps in stores where people would walk by, see it and then maybe purchase it.  Apparently, they had absolutely no idea how well this thing would sell as stores had a hard time keeping any in stock.  If a store was lucky enough to be able to get one, it would be gone within minutes.  Unfortunately, there are still many die-hard Nintendo fans who haven't been lucky enough to get one almost a year after it was introduced.
Nintendo Announces NES Classic Mini Production and New SNES Classic Mini for September 29
To the delight of fans, Nintendo recently released a statement that it has heard the demands of fans and will have more NES Classics in production soon.  Also, to add to this news, Nintendo announced that they will be releasing the successor to the NES, in mini-form, the Super Nintendo Entertainment System (SNES) classic.
The SNES Classic will release later this month (9/29/2017) to the eagerly waiting who have already either pre-ordered (the NES Classic was not given this benefit last year as the demand was greatly under assumed) or will be lining up the night before at their choice of retailer.  This iteration will come with 21 preloaded games, including the never before released Star Fox 2.  This year, the system will retail for $79.99, but will come with a 2nd controller, unlike last year.  Other features added to the SNES Classic over the previous system include a rewind which allows players to go back up to a minute of gameplay if there is a need for redoing something that may have been missed on the first attempt and "My Game Play Demo" which will take clips of the players gameplay and use it as demo footage in the main menu so you can see what you have played and relive the fond memories.
Like last year, there is much anticipation for this release, and it seems Nintendo has learned from last year's stock issue and assures that plenty will be made available throughout the year and into 2018.  Once again, I know where I'll be Friday morning of the 29th.  Rumor has it that Nintendo may be making this a yearly promotion with mini systems coming every year until they make it through their entire retro catalog, which if this proves to be correct, I'll be writing a blog on the Nintendo 64 Mini around this time next year.
Until then, have fun feeling like a kid again-
Alex Hoosz, PEI