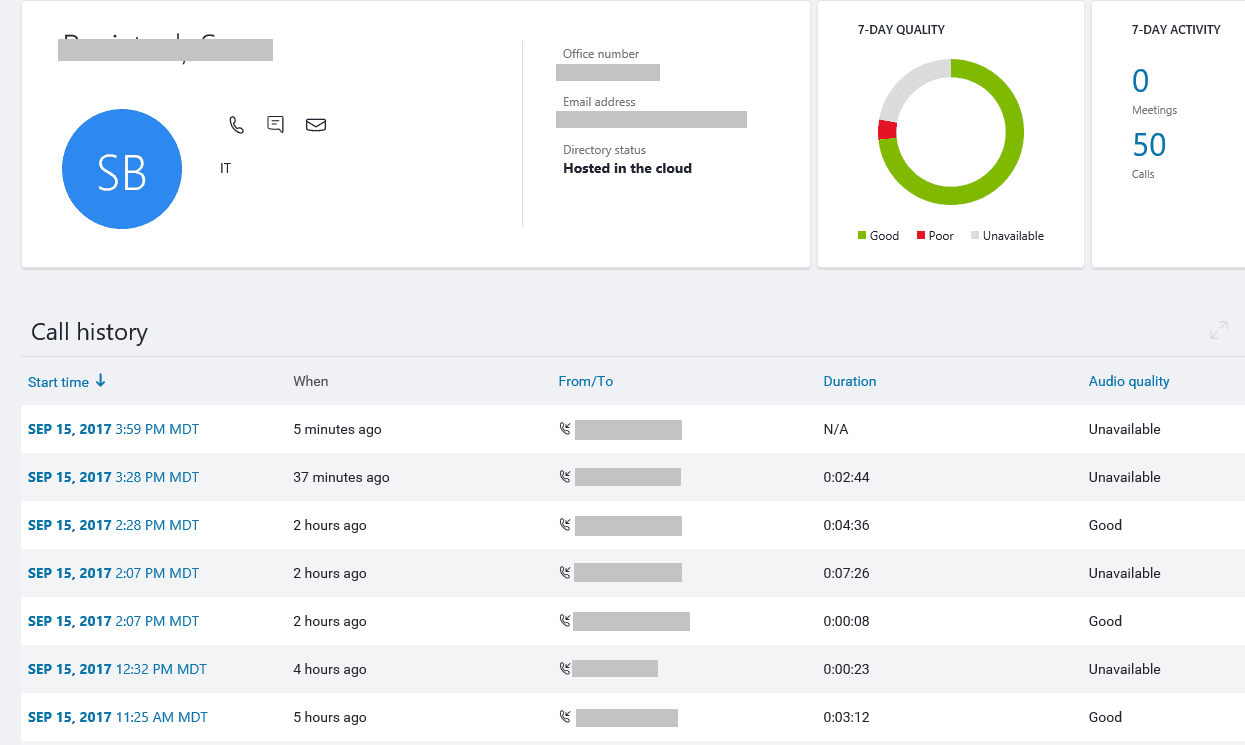 With any hosted phone solution, it's important to get metrics on your call quality. These metrics tell you whether your calls are consistently good/poor, and give you a frame of reference for your whole organization. Many times, IT teams are driven to choose (or remove) a product based on a single person's experience. Sometimes that user is the most important person in the company, and this decision makes sense. However, more often than not, it's just the squeakiest wheel distorting the actual experience of the organization as a whole.
With Skype for Business Online Call Quality Analytics, you can look up each person individually to see what their experience has been like. The data is not always recorded, so there is no guarantee of getting the information you need. However, it can still be helpful, and above all else, it's free. Other available call quality measurement solutions are quite expensive.
If you're on Skype for Business Online, you can try it here for yourself: https://adminportal.services.skypeforbusiness.com/analytics
The screenshot at the top of the page is a preview of what it will look like.
Allison Sousa, PEI