Microsoft Funding and Incentives Guide
Learn how you might be able to get Microsoft funding for your next IT project!
Download Now!
Use Microsoft Funding to Support Your Deployment and Adoption Efforts
Each fiscal year, Microsoft sets aside incentive dollars to sponsor new and existing Microsoft customers' deployment efforts, adoption programs, and more! Eligible organizations can work with a Microsoft Gold Partner–like PEI–to gain access to these funds.
These funds are aimed at easing the transition to your new Microsoft solutions and can be used for various stages in the IT Project lifecycle from the discovery and assessment stage all the way through the post-deployment administration and management.
This guide will cover five of the most popular funding programs. You'll learn which technologies are covered, what types of activities you can use the funding for, and how to get started.
Learn About These Popular Funding Programs
Explore Microsoft 365 before you buy with an assessment, workshop, or proof-of-concept.
Drive adoption of Office 365 ProPlus or Windows 10 Enterprise with planning sessions or end-user training.
Move to Teams with migration funding or drive user adoption with end-user training and more!
Explore new Azure workloads before a full deployment with planning sessions, proof-of-concepts, and more.
Get funding to deploy or migrate to new Azure workloads or train your IT team how to manage them.
Scroll through the images below to see more pages.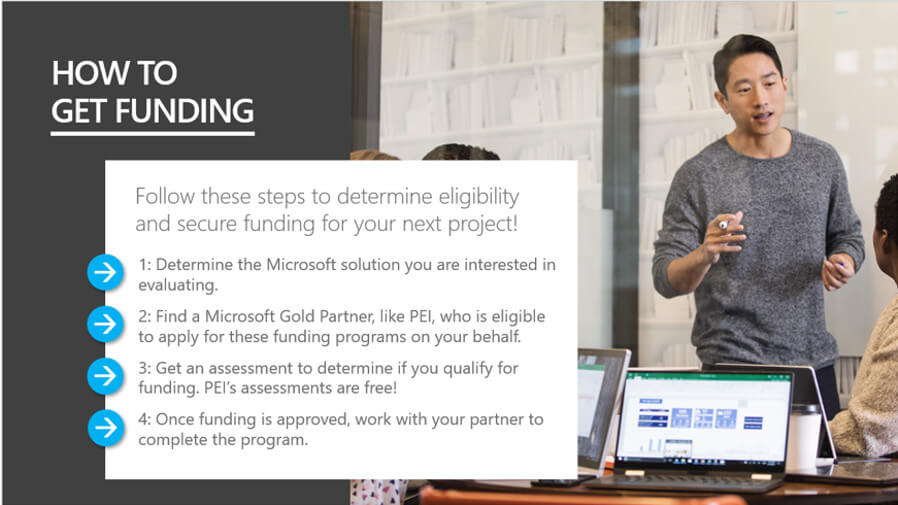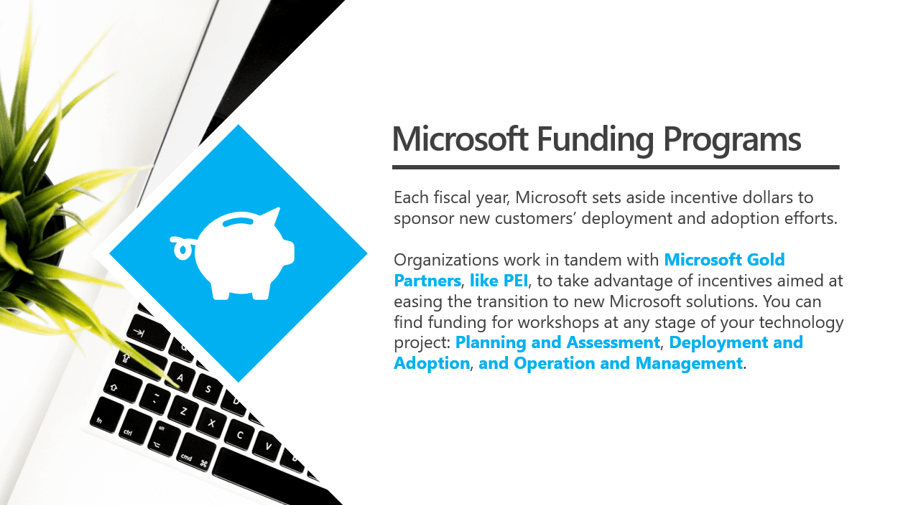 Download Your IT Industry Insights and Analysis Now!