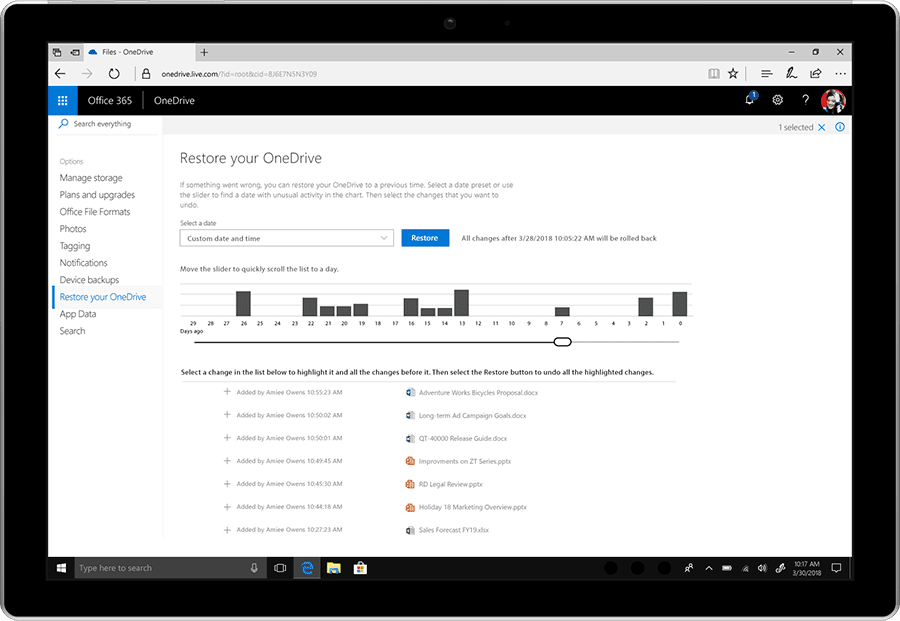 Microsoft recently announced a new feature in Office 365 that takes a lot of the worry out of ransomware. If you store your files on OneDrive, not only can you restore them up to 30 days to a point before infection (OneDrive has done that for a while now), but now Microsoft will send you a notice when they've detected ransomware and suggest the point to safely restore to.
This update in Office 365 also includes tools to keep your email private, like password-encrypted share links and the ability to disallow forwarding of emails, and advanced link checking in Word, Excel, and PowerPoint to protect against viruses and phishing scams.
Jeff Kirvin, PEI
Not sure how strong your security practice is? Contact us today for a Security Assessment to identify potential vulnerabilities in your environment!