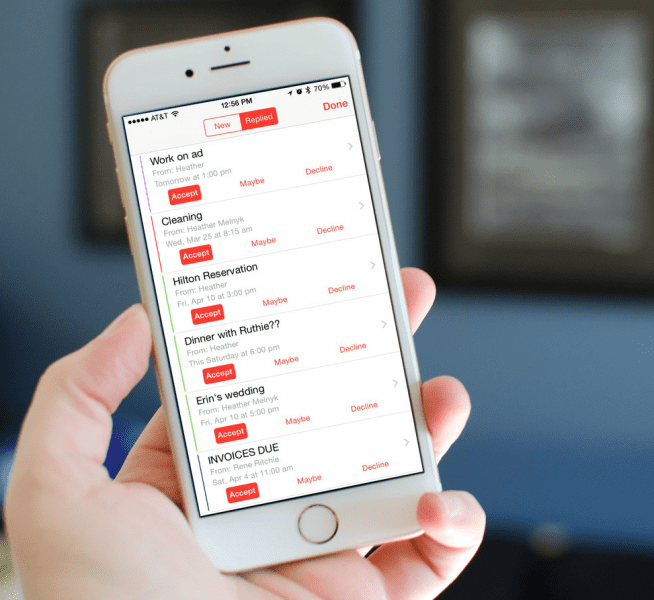 Have you found that meetings in Outlook are being "updated" without the meeting invitation actually changing? This is a common issue we receive support calls about, and it has a simple answer that you may not realize.
The culprit is the iPhone of the meeting owner. There have been long-standing issues with how Apple implements Exchange Active Sync (EAS) with their native Mail and Calendar app that have caused problems on Outlook calendars for years. Despite Microsoft working closely with Apple to improve their implementation of EAS, the Mail and Calendar app are still rife with sync problems that cause Outlook to try and "repair" items corrupted by the iPhone.
This happens most frequently with calendar appointments and meetings. You may not even realize that this behavior is occurring, unless you pay attention to meeting updates that are being sent by your email account. You may think you're safe because you are simply viewing the item on your phone, but even opening a meeting on your iPhone using the Calendar app can corrupt the item and lead to one or more meeting updates.
Unfortunately the best course of resolution is to stop using the native Mail and Calendar app and install the Outlook app instead. Microsoft developed the Outlook app for the iPhone for this very purpose. It adheres strictly to the requirements of EAS to ensure that items aren't corrupted when you view them on your phone.
We hope that Apple will one day improve their EAS implementation so this workaround is no longer necessary, but Apple isn't exactly incentivized to make their native apps work better with Microsoft cloud services.
Allison Sousa, Senior Project Manager, PEI