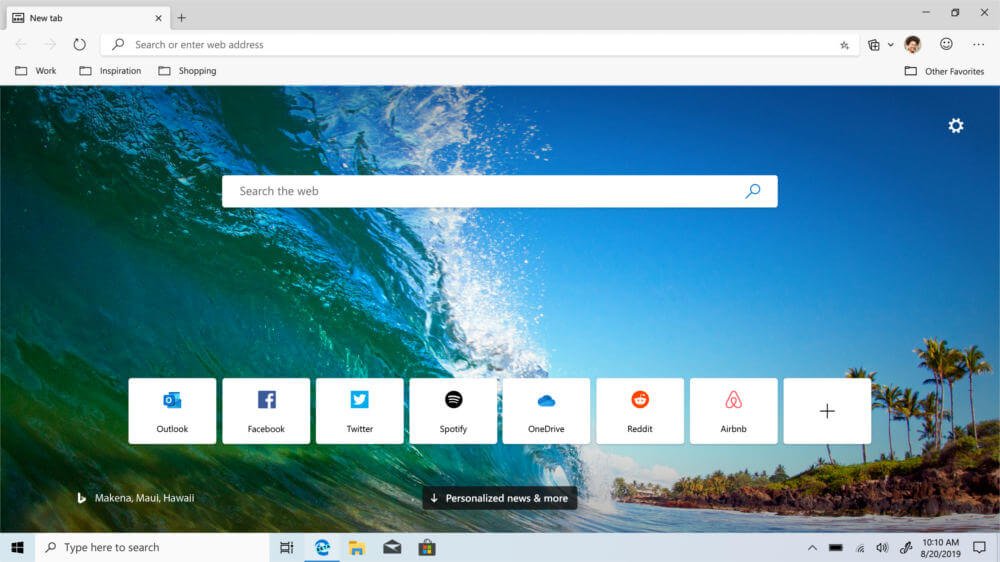 Microsoft's new Chromium-based browser is the best of both worlds, matching the internet compatibility of Chrome with the intranet and business app compatibility of Internet Explorer.
Since its inception, it's been difficult for Edge to be taken seriously. Edge was intended to be a modernization of Microsoft's default browser for Windows, bringing it up to parity with modern web standards and browsers like Chrome and Firefox. Originally based on the same Trident rendering engine as Internet Explorer, Edge struggled with that mandate, and often felt more like a stripped down version of Internet Explorer, unable to keep pace with the latest web apps but also missing Internet Explorer's tight integration with intranets and line-of-business apps.
Some months ago, Microsoft did something no one expected. They announced they were dropping the Trident engine and basing the next version of Edge on Chromium, the same open source browser that powers Chrome, Brave, Opera and a slew of other browsers. It looks a lot like previous versions of Edge, but I've been running it since the early betas and it handled every web app I threw at it just as well as Chrome. It can even run Chrome extensions, so if you have an extension you just can't live without, it can come along.
But while Edge is now just as good as Chrome for web apps (and marginally faster, since it doesn't have as much tracking built in as Chrome), what puts it over the top is that it's also great inside your company. If you have users still clinging to Internet Explorer, they can finally stop using that old, rickety security hole and switch to a modern browser.
Microsoft is so sure about this that they've expanded the App Assure program to cover Edge starting in 2020Q1. If your app works in Internet Explorer, it will just work in the new Edge. If it doesn't, Microsoft will help you make it compatible at no cost. Once Edge releases, there is no reason to ever open Internet Explorer again. Think about that.
But the internal corporate benefits of Edge go even further than that. If you use Bing as your search engine, Microsoft is partering with Accenture, BA Insight, and Raytion, along with more than 100 other companies, to offer connectors that integrate information from those sources into Bing search results. This means that users can search your corporate intranet, payroll and billing information, and more the same way they search the internet. Everything both external and internal at your fingertips, just a natural language search away. Once the connectors are in place, this integration works on mobile as well in the Bing app for Android and iOS.
The release candidate of Chromium-based Microsoft Edge is available now for Windows and macOS. It will be generally available on January 15, 2020 in more than 90 languages.
Jeff Kirvin, PEI