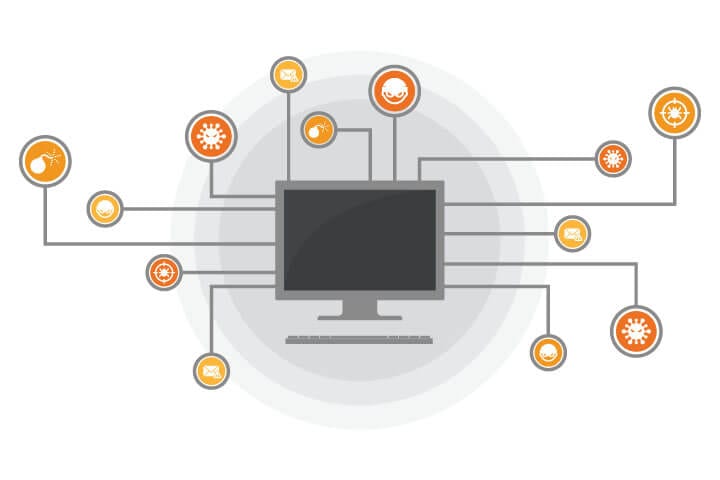 The Case for More Intelligent Security
More and more companies are starting to rely on Managed Security Service Providers (MSSPs) to make sure they are protected from the growing number of threats in the modern IT landscape. One of the main problems with keeping your business secure is that the constant changes and growth of technology makes it difficult to find people who are skilled in cybersecurity. This is quite the challenge as over half of surveyed companies state their biggest problem is their ability to combat security threats.
Realizing this, Cisco has been investing millions of dollars over the last several years developing an integrated suite of products that cover every area of the network with on-premises, cloud-based, and hybrid solutions. Their portfolio has solutions for the network edge, endpoints recursive DNS, deep packet inspection, policy management, anti-malware, retrospective analysis, and speedy remediation.  As Cisco is known to say, they cover you before, during, and after an incident or attack.
Interested in learning more about protecting your business from advanced and intelligent threats? We're happy to help! Get started today!
Stay Ahead of Threats with Talos and Cisco
As a major technology player, Cisco has developed an unrivaled intelligence practice and this intelligence recently introduced Talos. Talos analyzes 1.5 million instances of malware every day and stops an estimated 7.2 trillion attacks annually. By doing so, Talos maintains the largest threat-detection network in the world using leading-edge detection and prevention techniques designed to discover, assess, and respond to the latest trends in hacking activities, intrusion attempts, malware, and vulnerabilities.
Because Talos is connected to all Cisco devices, if one device detects a threat, within hours all other Cisco devices are notified about the threat as well. This delivers Enterprise-level intelligence to even the smallest businesses. If Cisco device at a coffee shop or grocery store in New York detects a threat, a Cisco device at a pet store in Denver is notified to look out for the new threat and take preventative measures to stop it from spreading or even affecting the system in the first place.
Keep your Systems Running Optimally with PEI
This system is a big advance in security intelligence; however. we also must remember that we live in an constantly changing technological world, where new threats are developing just as fast. While these are wonderful tools to have to enhance cybersecurity, you also need capable engineers who know how to deploy and manage these systems correctly to ensure they're performing as intended.
Many businesses are not able to devote time and resources to having IT staff on hand to ensure that all their technology is running both safely and securely. More so, many businesses can't afford to have dedicated IT staff period. This is where PEI could play a pivotal role for your business.
We can be your entire IT department. We would be happy to have a consultation with you about how we can keep you safe and secure and ahead of threats.  We will personally lay out a plan depending on your needs and can offer Complete Managed Care 24/7 or help on a per instance basis.  Feel free to give us a ring at (303) 786-7474 for a free consultation.
Alex Hoosz, PEI