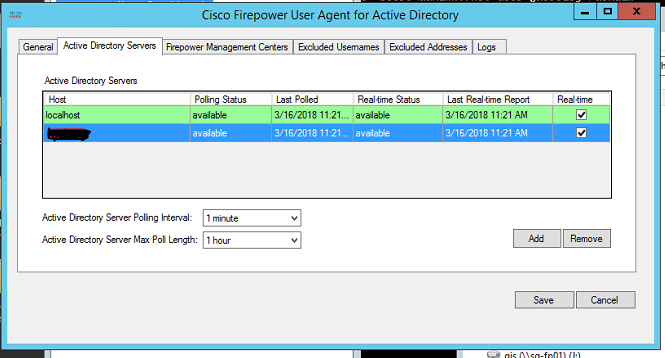 I had an issue with the Cisco Security Management Server identifying users. I had the Realm configured, the user Identity agent installed, and everything appeared to be working. The only issue was we could only see a few users' accounts; most of the users' account information wasn't showing.
After hours of working with TAC and going over all the details, we found this one issue.  We only had one of the two domain controllers identified in the User Agent for Active Directory—as you can see in the photo above
When we added in all the Domain Controllers in the User, we started to see the user data in the Firepower Management Center.
Jason Howe, PEI