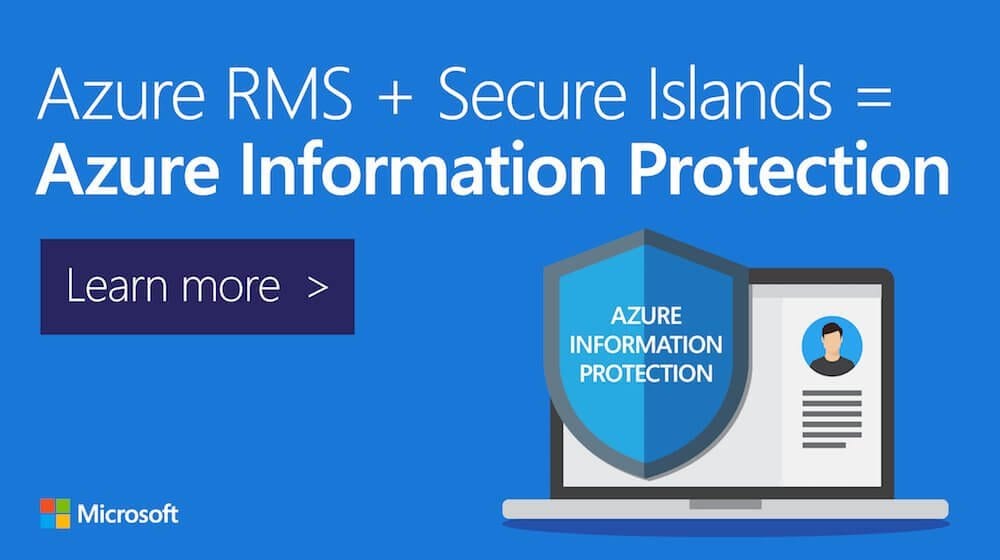 In the modern workplace, mobility and security have become a priority, especially for highly mobile and dispersed work forces. As organizations work through their own digital transformation strategies, data travels to more locations than ever before. While this can increase productivity and collaboration between clients and peers, maintaning control and protecting your data has become harder.
Azure Information Protection (AIP) helps you apply persistent clarification and protection to your data, so it's always secure and identifiable. You gain visibility and control throughout the data lifecycle: from creation to sharing, tracking, and responding to unexpected activities, the end user experience is simple and intuitive. Once an end user is familiar with AIP, it won't interrupt the normal course of work. Understanding that each organization's needs are unique, you'll have flexible options to manage company policies, data, and encryption keys.
With this being said, let's review how Azure Information Protection helps secure your data, even if it travels outside your organization. For example, you create a file with sensitive information. Based on the contents of the file, it's classified as 'confidential', either automatically or manually. Sensitive information includes, and is not limited to, Social Security numbers or credit card information. Various protective actions may also occur. Depending on the file's classification, visual markings may appear and encryption with permission for specific users may be applied to the file. This enables secured sharing with clients and peers.
If the file is uploaded to cloud storage for external sharing, Microsoft Cloud App Security can provide detailed information to admins. Admins can receive alerts on potential malicious activities and take action in the event of inappropriate sharing. This single pane of glass allows organizations a degree of transparency and security that was once thought impossible.
If you're interested in pursuing your own digital transformation or have specific questions regarding AIP and how it'd fit in your organization, please don't hesitate to call the experts at PEI.
Matt Dixon, PEI
Interested in learning more about IT Security and how you can protect your business?  Contact us for a security assessment, where we can help you build a roadmap that fits with your business goals!