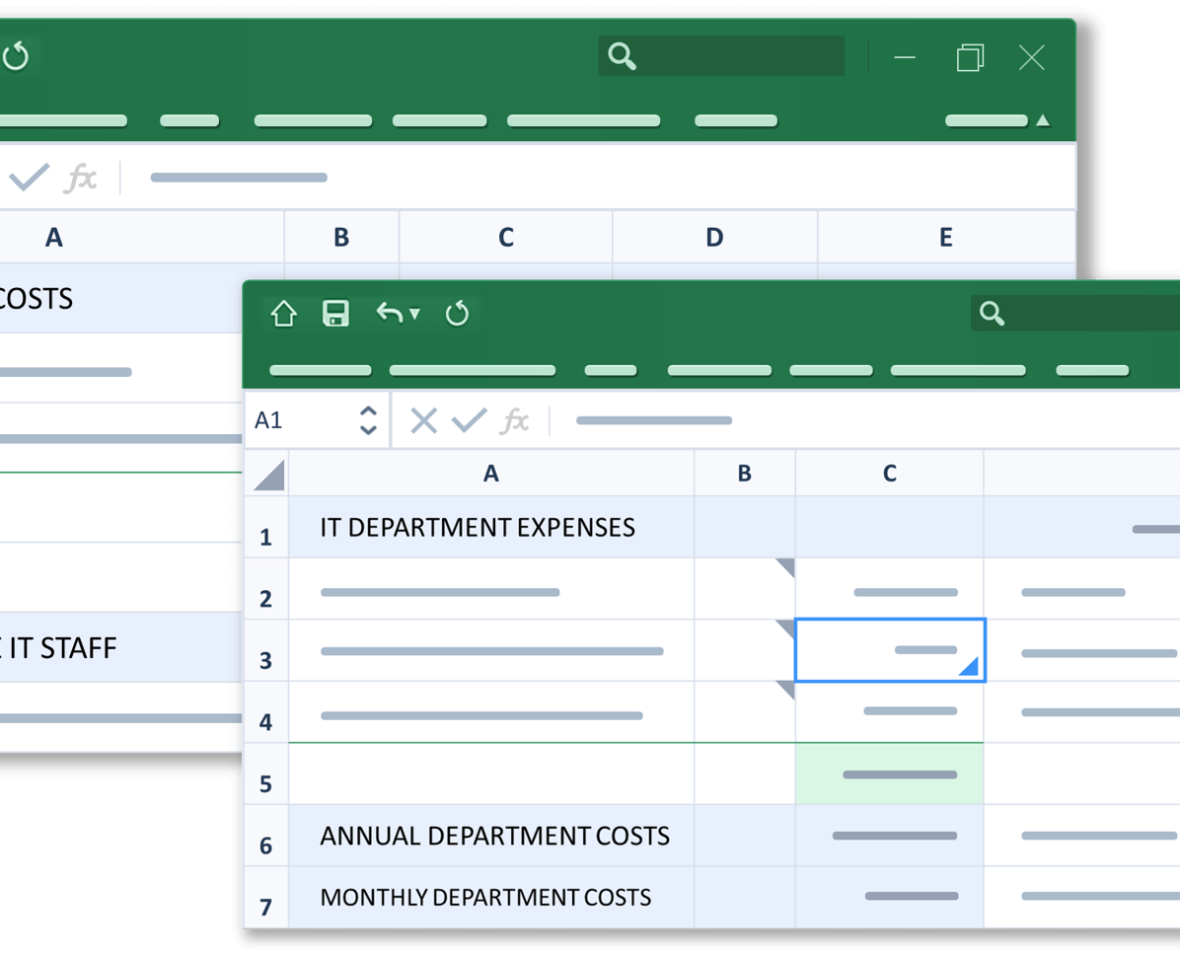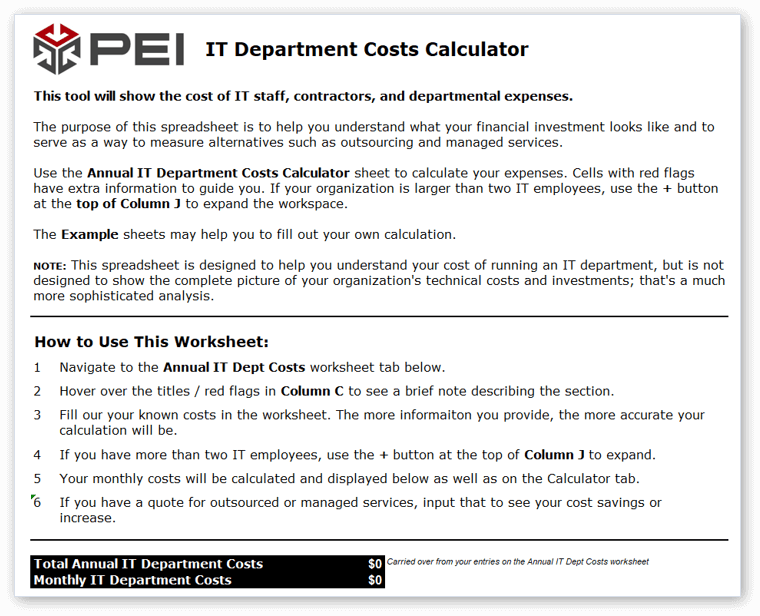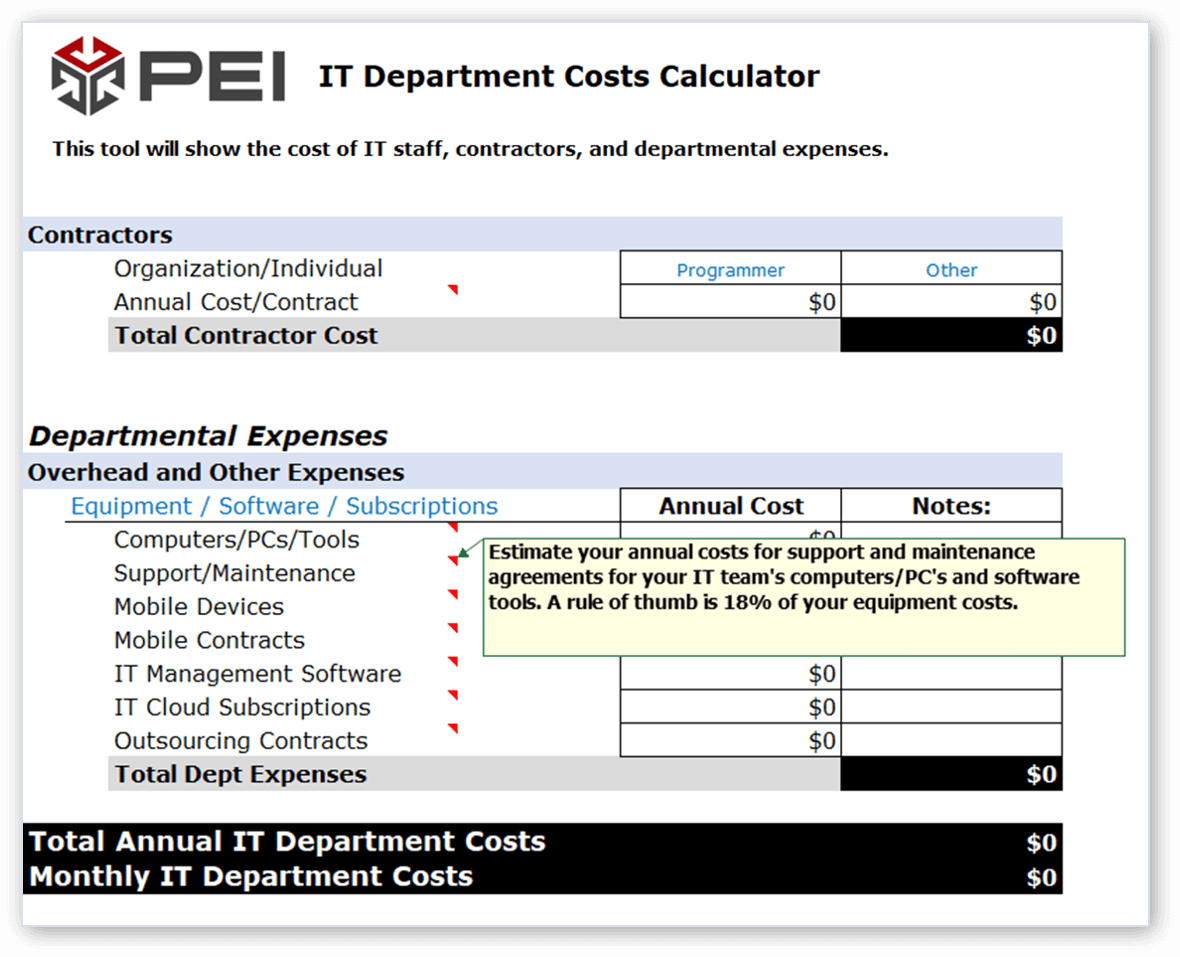 Many business decisions either are based on or take into account the associated costs. But what if it's nearly impossible to nail down what those costs are?
If you're evaluating the future of your current IT department, whether it's time to build one, or if you need to cut costs, you need accurate data to determine which path is the right one for you and your business.
This calculator will help you make sure you're taking all of the costs that come with an IT department into account—so you don't miss anything. Then once you input your current costs for IT labor, expenses, and more, we'll tell you how much you're paying each month to keep that department running.
Download and save this easy-to-use Excel template so you can keep track of your costs using math, not guesswork.
Download Your Free Calculator Now!