Call Us At (303) 823-4321
Specializing In IT Services and Support for Successful, Fast-Growth Companies in the United States.
FREE Executive Brief:
"5 CRITICAL FACTS EVERY BUSINESS OWNER MUST KNOW BEFORE MOVING THEIR NETWORK TO THE CLOUD"
If You Are Considering Microsoft Office 365, Google Apps Or Some Other Cloud-Based Computing For Your Company, Don't Do Anything Until You Read This Important Free Executive Brief.
This FREE Executive Brief Will Discuss:
The unvarnished truth about the pros and cons of cloud computing, as well as common cloud "gotchas" that could cost you dearly in time, money, and aggravation unless properly planned in advance.
Straightforward answers to commonly asked questions CEOs and executives have about cost control, data security, the Internet going down, performance, and what to expect during the migration process.
Revealing questions to ask your IT consultant or cloud company BEFORE signing a contract that will reveal if they truly know what they are doing and are experienced enough to handle your network upgrade or migration to the cloud.
Complete This Form To Get Access To This Executive Brief!
PEI is a trusted Microsoft Gold Partner specializing in IT support and solutions for small to medium businesses in the Rocky Mountain Region. Click Here to learn more about us.
Here's What Our Customers Are Saying: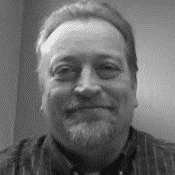 "PEI Is Our Most Valued IT Partner."
"PEI is always available to our 24/7/365 operation. That availability is essential to us. PEI has helped us solve several errors that were halting our production. PEI solved them in short order. Additionally, I wanted to mention that PEI has always been ethical and trust worthy in their dealings with us. That is a critical factor for most businesses. Because of their availability, technical skill-set and trust PEI is our most valued IT partner."
Wade Williams, Director of Information Technology, BRIDGE Healthcare Partners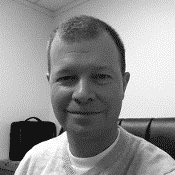 "[PEI's] Commitment To Helping Us Implement Technology Efficiently Never Stops."
"From our initial contact with PEI every team member has acted in a responsible, knowledgeable and caring manner. They took the time to understand our business needs and in our case helped refresh our infrastructure with new, proven technology. They use an industry standard / best practice approach which is critical with the number of options IT departments have these days. PEI has become an extension of our current IT department and their commitment to helping us implement technology efficiently never stops."
Todd Chapman, Technology Manager, Ultimate Hydroforming, Inc.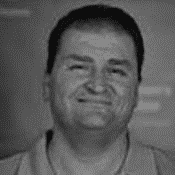 "Working With [PEI] Has Saved Our Company A Great Deal Of Time And Money…"
"We've worked with PEI on several key initiatives now such as an Exchange Server migration, the implementation of SharePoint, LYNC and integrating VMware virtualization and SAN storage in our environment. The staff at PEI maintain a high level of professionalism and experience, from the sales staff to the project managers and engineers. Our team has the highest confidence in them to help plan and execute projects and they have never let us down! I think one thing that separates PEI from a lot of other Partners in the area is how well they retain their highly-qualified staff. PEI continues to demonstrate expert proficiency in the projects they agree to take on. Working with a vendor with so much experience and expertise has saved our company a great deal of time and money and has allowed us to execute our IT initiatives with little to no downtime and few unexpected issues."
Seo Tapia, Director of Information Technology, National Cattlemen's Beef Association